SCHOOL MEALS

Aspens is the company chosen by our school to provide the meal service to our students.    They specialise in providing catering to schools and colleges across the country and are passionate about serving fresh, high quality and locally sourced food that is cooked in our kitchen.
If you want to look at the current menu cycle and supporting nutritional information or have a question you would like to ask them please click on the link below.
www.aspens-services.co.uk/schools/pri-gorran.php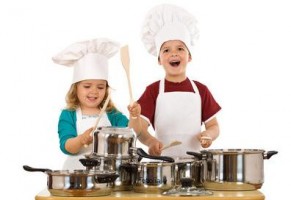 The School Food Plan
A link to the government's School Food Plan website is Click here
Pupil Premium – how we spend our pupil premium to help your child is here
FAMILY INFORMATION SERVICE DIRECTORY
This website has lots of information about where to get advice and support for families, children and young people. Click here to find out more.
Ofsted Report
To read our last Ofsted report, click here
Local Authority
Here is the link Cornwall County Council's web page relating to Schools and colleges.
http://www.cornwall.gov.uk/Default.aspx?page=2285
Admissions
Here is the direct link to the Cornwall County Councils Admissions details.
http://www.cornwall.gov.uk/default.aspx?page=18374
School Uniform
All of our school uniform that has a logo can be ordered through a website called greatforschool.co.uk with the password 'regdab'.
http://www.greatforschool.co.uk
Kids Cornwall
Kids Cornwall is the 5th edition of a book that is jam packed full of ideas about what to do in Cornwall, whether you are on holiday or a 'local'.  Put together by parents from Gorran School, every penny we raise will go towards our dream of replacing our old Elliott Hut with a brand new classroom so you are doing a great and noble thing by buying this book – helping to make a big difference to a small school in Cornwall.
We are lucky enough to have a talented group of parents who have joined forces and photographed, designed and published the entire contents thus enabling all of the profits to be donated to the school and community groups of Gorran and Gorran Haven, on the south coast of Cornwall.
West cornwall youth trust
The WCYT has helped us with a grant to enable all children to access a recent trip to the Scillies. For more information, please visit http://westcornwallyouthtrust.org/
Easy fundraising
If you are purchasing anything online – buy it through the link below to raise money for the Gorran School PTA. Just search for 'Gorran School PTA' and register before continuing with your purchases.