Welcome to Gorran School P.T.A .
Here at Gorran School we are very lucky to have an exciting and thriving Parent and Teachers Association (PTA). Working closely together, over the years, parents and staff have raised substantial sums of money for the benefit of our children. All parents and carers of children at Gorran School automatically become members of the PTA.
In the past the funds we have raised have helped to finance such projects as outdoor play areas, interactive white boards, computers,  mini bus and more recently a new swimming pool liner. We hold informal meetings every half term organising future events and planning spending; the meetings are a great way of making new friends and they highlight our strong community spirit at Gorran. Any new ideas for fundraising are welcomed, no matter how big or small.
Aims of the PTA
To work closely with the staff to create a programme of activities and events that raise valuable funds, that are then used to enhance every child's education and experience at Gorran.
Recent Achievements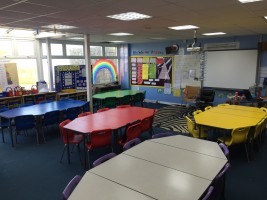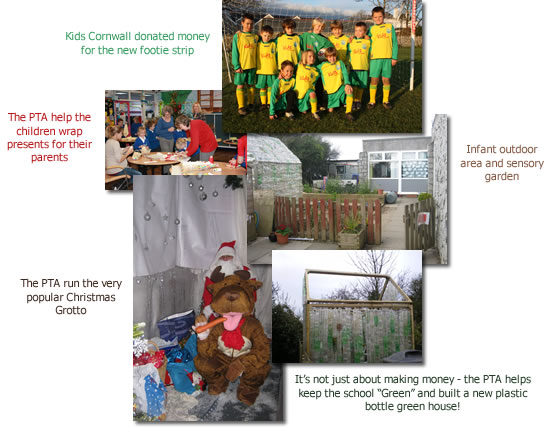 Recently we raised enough money to buy a much needed mini bus. This was an amazing achievement and was a result of immense hard work from enthusiastic parents, staff, children and supportive local businesses, for which we are all extremely grateful. As we are in quite a rural part of Cornwall the bus enables us to take the children on many exciting outdoor activities and trips.
Bacon Butties
Two years ago, whilst thinking up new ways of raising money for our new mini bus, we came up with the idea of serving bacon butties in school every Friday morning to staff , parents and children. This was a great success and has gone from strength to strength, so much so that we have added local sausages and orange juice to the menu! Friday mornings in school are now very popular. Also, during the summer months we serve ice-creams after school too.
Current Plans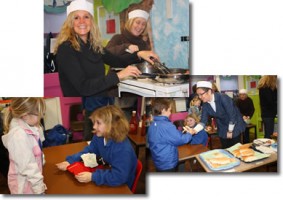 supporting the building plans for the school
maintaining the swimming pool
Future spending
buying musical instruments
keeping computers up to date
How you can help us
Ideas for new fund raising event you have seen elsewhere
Companies who might be able to sponsor events and sports kits
Raffle prize donations
Buy Kids Cornwall book – all monies raised go to the school and other community groups in Gorran.
Use Easyfundraising to make your online purchases.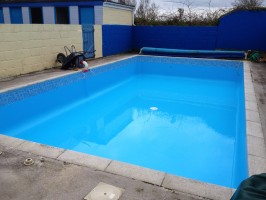 The new pool liner was recently bought with money raised by the PTA. It looks great!

Contact details:
Tel: 01726 842595
E-Mail: sam@peter-pan.co.uk
Committee members
Chair person  – Sam Hicks
Vice chair person – Sarah Stevens
Secretary – Lisa Hocking
Treasurer – Tim Allen
Staff Representative – Nicky Guest
Many thanks to everyone for their continued support and commitment to Gorran School PTA enabling us to raise funds for OUR children and to have a great time doing it!
Sam Hicks
Chair Person
We would love to see you at our next meeting, please come along and join us.